Break out the tinsel and the mulled cider because this is the time of year when you can't help but get a little spirited in your day to day life. Holiday discounts are seemingly everywhere, decorations trim the houses and people are buzzing around like little holiday honey bees in search of that sweet nectar. We zip around town shopping for the perfect gift and many of us spend hours planning and researching for the best and newest products on the market. There just seems to be so much going on that it's hard not to catch the seasons cheerful bug.
I've always believed that the holidays should be a time to slow down, cherish your friends and family, and reflect on the blessings in your life. This moment, this breath: it's a blessing. There is so much to be grateful for and so many unique ways to share your gratitude with your loved ones. Often though, this time of year is NOT one that provides a lot of opportunity for relaxation. It's the end of the year and people are busy traveling, finishing up their yearly goals and filling up the space underneath the tree with presents. It can be a challenge to sit back and relax during the holidays, but so many of us need just that. And if you're stumped or still looking for that grand slam of a gift….
Why not give the gift of floating this year?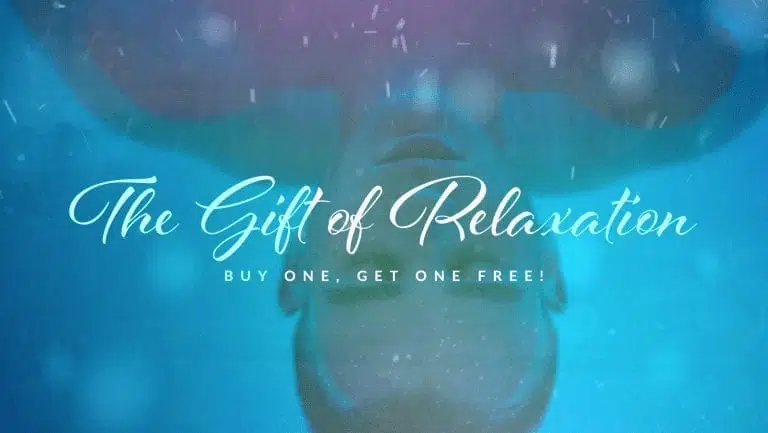 It's truly a perfect gift for anyone needing a little extra "me" time during the holidays. You can book an appointment and surprise your loved ones with a self-care date, get a gift card, or even sponsor them with a monthly float membership. Showing someone that you care about their health and well being is one of the greatest ways to share your love with them. We assure you, this will be their favorite gift that wasn't on their list and you'll be the all-time holiday hero.
Head over to our Holiday Sale to shop now.
Give the gift of peace to your friends and family this season. We all could use a little break from the holiday madness to get some rest and relaxation. Start the new year off on the right foot, feeling rejuvenated and ready for whatever comes your way. Share the love, spread joy and get your float on! Happy holidays to you and your loved ones from all of us here at True REST.
For a limited time only – Buy One Float, Get One FREE!